From custom and semi-custom cabinetry to countertops and backsplashes, Hamilton Kitchens is a full-service kitchen and bath design company. Our experience allows us to offer a wide range of options for clients, and our showroom is the perfect starting point to learn more about our brands and products. The design process starts here and continues to your home or office. We obtain measurements and used CAD and 3D modeling to design the kitchen or bath that fits your needs. Once a design is selected and installation begins you are 4-6 weeks away from a brand new room.
FULL-SERVICE DESIGN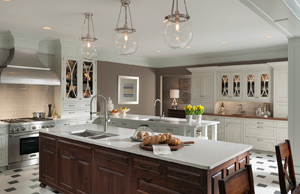 Our design process includes everything you need for your kitchen or bath. From in home consultation to field measuring to perspective drawings, our design staff works with you to reach your dream kitchen or bath. We offer traditional as well as contemporary designs.
SHOWROOM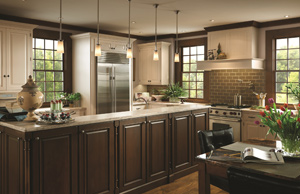 Our up to date showroom has eight kitchen displays and 1300 square feet of product and meeting space, our inviting showroom is the perfect place to start the design process.
GETTING STARTED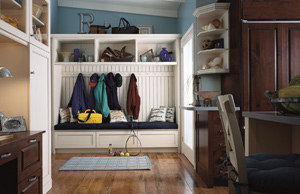 Home visits, design reviews, floorplans and 3D modeling programs allow us to help you envision your space before the installation
even begins.
INSTALLATION & CONSTRUCTION
With a finalized design, a remodeled kitchen takes just 4-6 weeks to complete. Before starting, all the homeowner needs to do is empty the cabinets.
IN THE HOME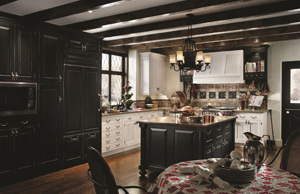 Our team is neat, clean and courteous in your home. We pride ourselves on personal service, proper scheduling and seamless
material delivery.